Peptide Libraries Catalog
Exploring Conformational & Chemical Diversity of Peptides with GENEPEP Catalog Peptide Libraries
Catalog Peptide Libraries are examples of products from Genepep Platform™. New libraries are available on a regular basis.
GP-Lib-001 Tetrapeptides containing non‐natural AAs
GP-Lib-002 Benzimidazole pseudo‐dipeptides
GP-Lib-003 Tripeptides containing proline analogs
GP-Lib-004 Peptidic macrocycles
GP-Lib-005 Sugar/nucleoside-peptide conjugates library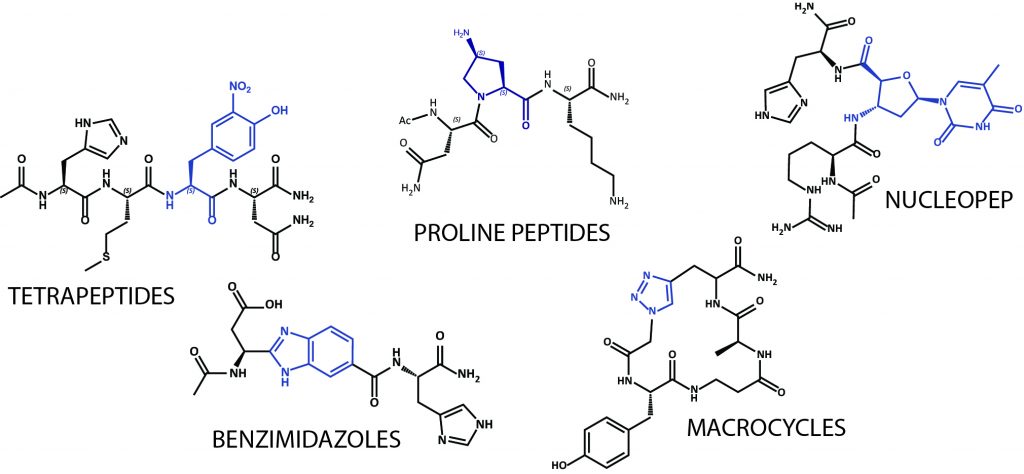 Delivery: 2-5 weeks depending on availability.
GENEPEP LIBRARIES LABEL:
Sequences and price upon request
HPLC purity >90%
Quantity : 1-20 mg
MW 150-700 Da
Peptide identity confirmed by MS
ON DEMAND:
Re-synthesis available up to 1 g.
Optimization of your hit peptides.
Custom library synthesis up to 10 000 compounds.